You might ask how you fit the Grateful Dead, cruising, and computer programming together. Well, I am going to do it in this post.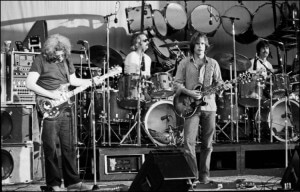 First off, the Grateful Dead: I have been working on a new website that I would like to invite you all to check out, Grateful Dead of the Day. Each day, I choose what I consider to be the best Grateful Dead show from that day in history, provide a write up about the music, the venue, and the history of the band, and provide a player so that readers can stream the show for themselves. Come back often, like it on Facebook below, and please pass along the address – www.gratefuldeadoftheday.com – to any Deadheads you might know.


Second, computer programming: I decided to build the Grateful Dead of the Day website as a way of teaching myself how to do some programming and web development. I used to program back in high school and college, mainly in Turbo Pascal, and have a very basic knowledge of html and WordPress from this blog. But I wanted to become a lot more proficient. So, I brushed up on my html, learned CSS, Sass, and Drupal, and began to tackle some JavaScript and PHP. I have a lot more that I want to master, but I cannot believe how much I learned over the past few weeks.
Third, cruising: I have been looking for ways to expand the paid work that I can do while we cruise. I currently teach some online courses, but I figured developing websites and apps on a contract basis might be a good way to make some extra cash while we cruise. We will see if that turns out to be true, but it certainly seems to hold some promise. And if anyone reading this needs a well-designed website, send me an email; we can work out a good deal as I continue to improve my skills and expand the portfolio of sites I have built.