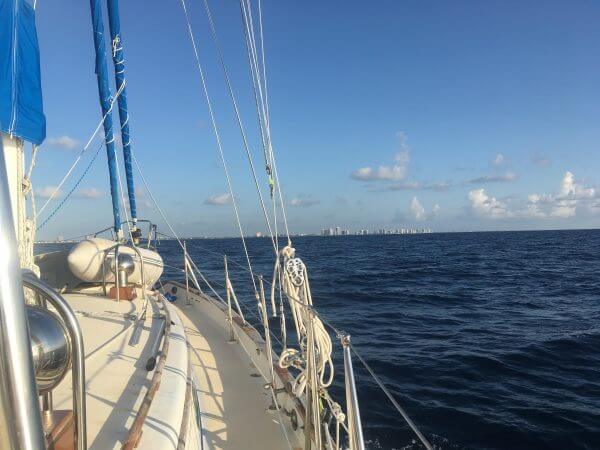 This is the first of a multi-part series to catch folks up on the last several months. Margaret and I have been writing these posts jointly, switching off every paragraph.
We returned to the States right around June 1, coming across from Chub Cay, Bahamas, to Fort Worth Inlet in Palm Beach. The passage proved uneventful with the wind dying through the evening, forcing us to motor on a calm sea as the Gulf Stream swept us north. With the sun just coming up, we motored through weekend fishing traffic approaching and then passing through the inlet. The on-the-water traffic presaged the hustle and bustle we found as we reentered life in the USA.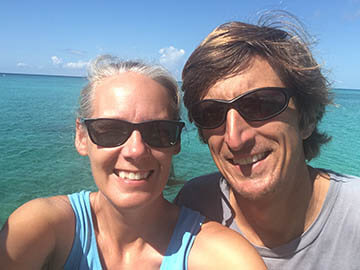 Before we get into our return to the chaos of life in Florida, we should mention that we had been out of the country for 8 months at this point. While we could have easily spent much more time exploring the Caribbean and Bahamas, we had a hard deadline that limited our exploration. I (Margaret) had been invited to give a talk at the Art and The Anthropocene conference at Trinity College in Dublin in early June, and we needed to find a safe place to tie up Bear for a couple of weeks while we flew overseas. After doing a good deal of research, we decided Fort Pierce City Marina would be an affordable and convenient option.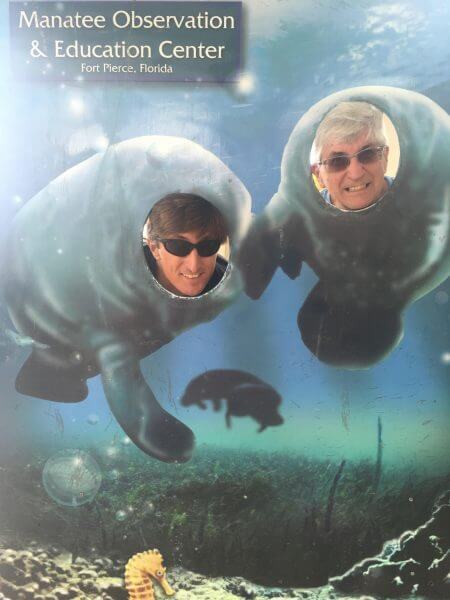 Over the next two days after our arrival – and following a good nap – we made the fifty or so miles to Fort Pierce. While Hobe Sound was beautiful, the noise, traffic, and wall-to-wall houses assaulted our senses. Fortunately, we quickly found ourselves behind a tug, which cleared our passage through the many drawbridges in our path. And we found Fort Pierce, where we had previously looked at a number of boats before buying Bear, to have a lovely, burgeoning downtown with an excellent group of restaurants…quite the change from the Bahamas. We also lost no time catching up with friends and family: renting a car to see Felipe – who had made the trip to the BVI with us – and his wife and new baby and getting a visit from my (Jeff's) folks. But before too long we left Bear snugly tied at the dock and caught our flights to Dublin.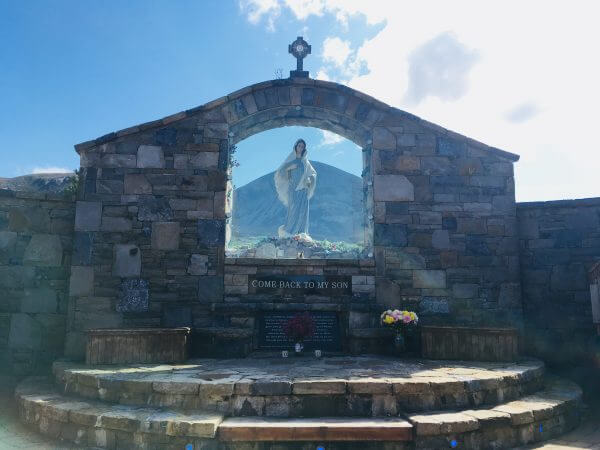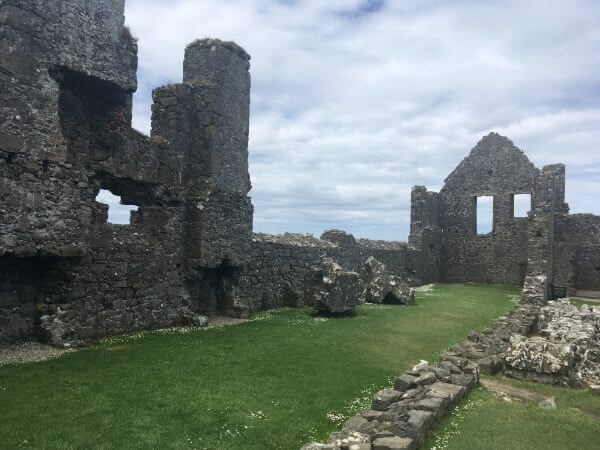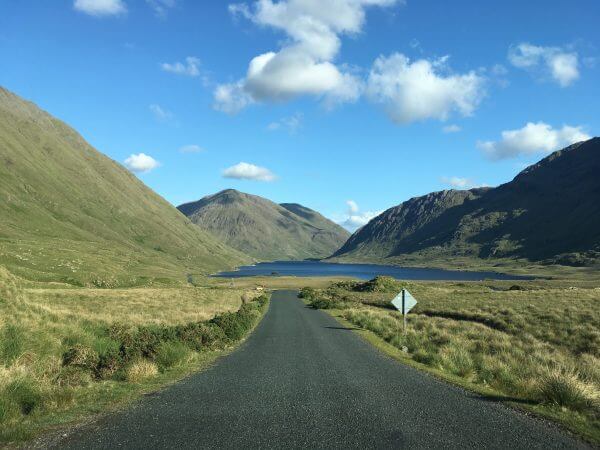 Our trip to Dublin seemed like a bookend to the sabbatical year, as we had flown to England the previous summer before setting sail. While we enjoyed wandering around the Irish capital, we quickly tired of the touristy bars and sites. After the conference ended, we rented a car and took two trips – one to the West coast and one to the northern shore of N. Ireland. We spent these days enjoying the rolling hills dotted with fuzzy sheep and crumbling castles, narrow "roads" snaking through miles of farmland, and sacred shrines to Catholic martyrs. These side trips left an indelible mark and have us longing for an extended campervan trip back to the Emerald Isle.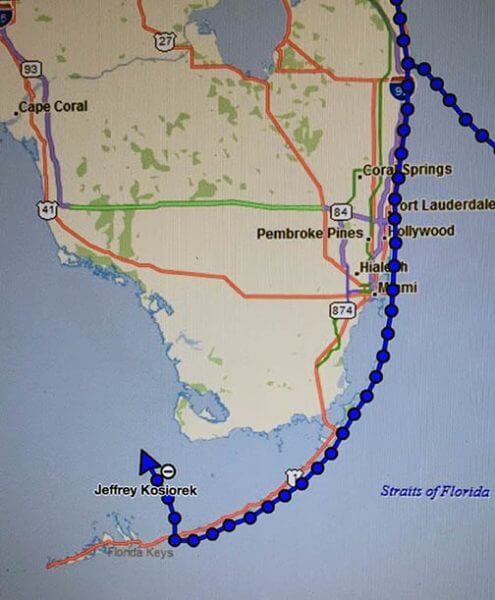 Back in the States, Margaret headed off to an artist's residency in northern Wisconsin while Jeff brought the boat around from Fort Pierce to Charlotte Harbor on Florida's west coast. We had considered going back to Maine for the summer, but it was a long way to go to only be there for a few weeks, we knew we would be able to work on the boat during the winter if we kept Bear in Florida, and we both wanted to spend some of our summer seeing friends and family who we had missed over the past year. The trip around certainly deserves its own post. But the short of is that it was great to see Fort Lauderdale, the Keys, and the desolate southwest coast. However, these areas really deserve to be explored and enjoyed at a much more relaxed pace (and probably with a shallower draft boat than Bear). And, of course, there were some long days and nights along with a couple relaxing days of waiting for weather, including a day hanging out with Felipe, who came out on his pontoon boat while I was anchored up in Hobe Sound.
As we said at the beginning, there will be more to come in another post in a few days. Thanks for reading!