The morning began with a bit of work, Jeff hunkered down below, grading papers, while I went out and scrubbed the waterline, which was getting pretty slimy.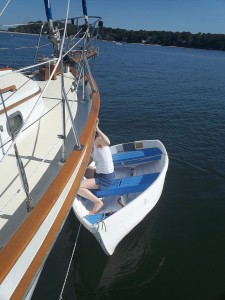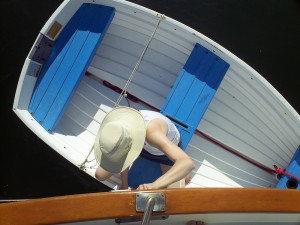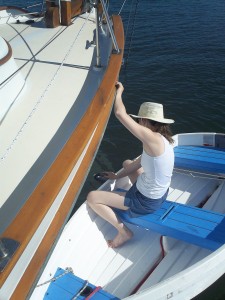 When I finished, Jeff came up from below, and pointed out the jellyfish that were surrounding the boat. I had never seen jellyfish as large in person, some of them were over a foot in diameter! I am rather uncomfortable being surrounded by these wicked creatures, as I was traumatized in my youth by a couple dozen baby jellies that affixed themselves to my legs while on vacation one summer in Virginia Beach.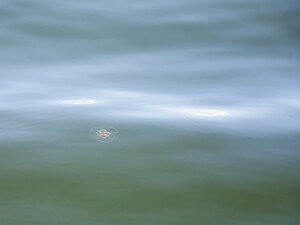 Around noon, we got underway, with the plan to sail to Oyster Bay. It was a busy day on the water with many sailboats, motorboats, and fishing vessels out in the beautiful weather.
Along the way we saw a series of bluffs that reminded me of the cliffs near my families cottage in the Chimney Bluffs State Park, in Western NY, on the shore of Lake Ontario.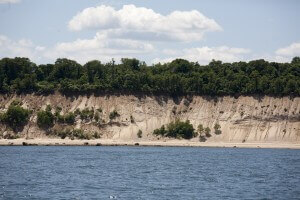 We also saw a dive boat about 2 nm offshore. Brrrr!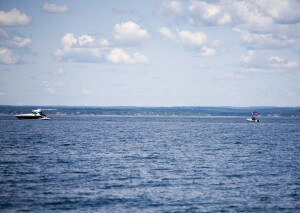 And, we got our first view of NYC from the boat!
On the way into Oyster Bay, we saw a bunch of lovely wooden boats.
We headed down toward the Southeast portion of the anchorage, hoping to find a spot that would make our dingy trip ashore to visit Sagamore Hill a quick jaunt. But, rather than head up to the former president's summer home that afternoon, we decided to head to his park, Theodore Roosevelt Memorial Park, from where we could walk into town.
We tied up our dingy at the dock, which stated 20 minute tie-ups only, but we decided to take our chances, and head into town.
After wandering around for the better part of an hour, we came to the realization about a couple of things. First, there are enough hair and nail salons in downtown Oyster Bay to service all of NYC. Secondly, and surprisingly more disturbing, there is not a single coffeehouse in this town! How is this possible??? It has become our standard operating procedure to go ashore, scope out where to get free wifi, and then decide which location we want to park ourselves for the next 3-4 hours. Unfortunately, our options were pretty limited here. Since the library was closing in a few minutes, we headed over to Canterbury's Oyster House, where we sat in the bar, uploaded blog posts and videos, graded, and watched the Belmont Stakes.
On the way back to the boat, we stopped at the local brewery, which offers a nice selection of beers for tastings and growlers (no pints).
Across the street we picked up some liquid provisions at a great beer store called Superstar Beverage, which truly did have a super selection.