It seems like every day we get more serious about buying a boat. Over the last two days we have been considering these two yachts:


Both are project boats that will require many months of hard labor before either will be ready for an off-shore adventure. But we are up for that – in fact, we are looking forward to buying and refitting a boat that could someday be our home.
As we weigh the options of buying a project boat soon-ish vs. waiting to purchase a slightly nicer boat in a few years, we are considering actual monetary values and "emotional" and/or "convenience" values. To give you an idea of our thought-making process I have drawn up a flow-chart: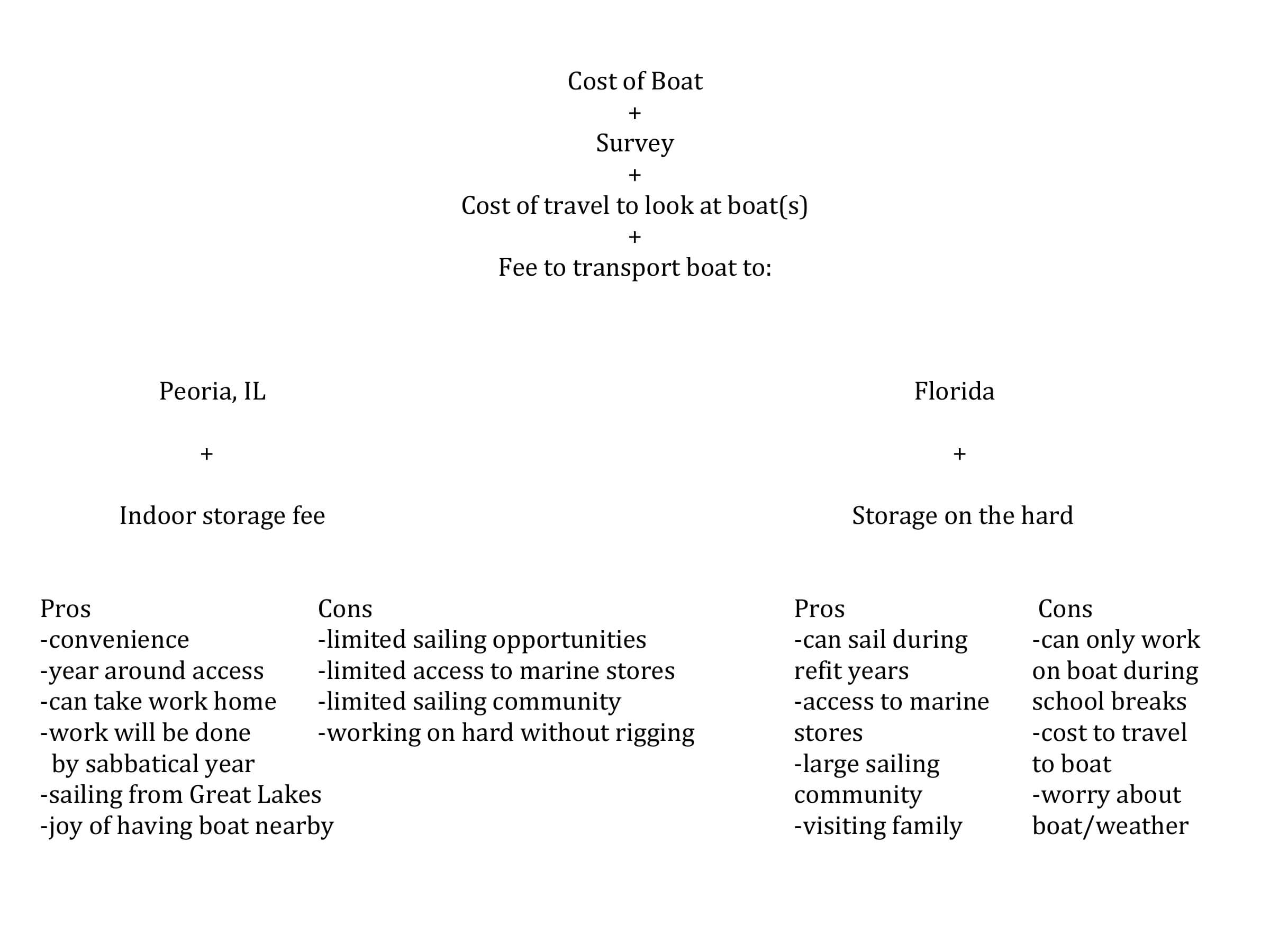 After reading boat reviews, Cruiser's Forum, and other internet source material we sought the advice of a trusted friend.