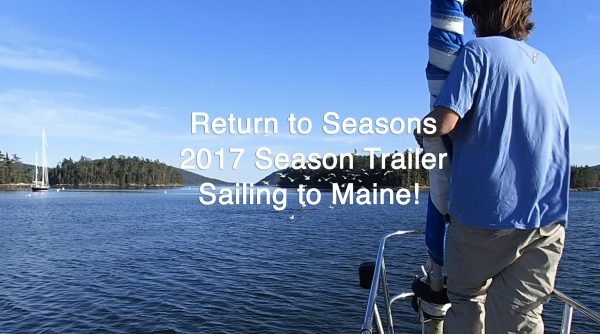 This morning we released the trailer for our new season which documents our travels from the Chesapeake Bay to Maine. Follow along as we encounter seals and porpoises galore, epic sunsets, and tons of amazing hikes. Maine is a cruiser's wonderland – we can't wait to share it with you!
This year while we are on sabbatical we will be releasing videos from 2017 and, hopefully, will catch up to our current cruising adventures. If you follow other YouTube sailors, like SV Delos, you know that this model works well, as it allows us to live in the present and enjoy our experiences, rather than feeling like we are working to keep up with the video production as a job each week. In addition to our YouTube videos, we will also post up-to-date details about our current location here on our blog and on our FB page.
We hope you enjoy this teaser of the season to come!