While we cruised Maine last summer, Margaret and I started talking about building a site dedicated to canoe-stern sailboats. Before too long, we were taking pictures of all the double enders that we came across. And we even registered the domain name, doubleenders.com. Then, we returned to Peoria, turned our attention to other things, and stopped thinking about the project.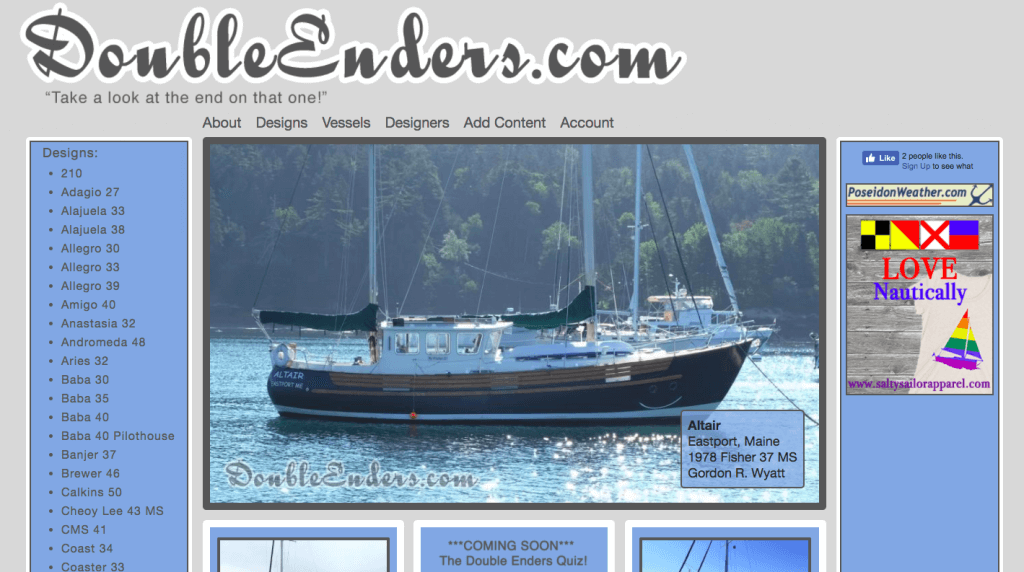 Shortly after the new year, I found myself with a little time on my hands and built the site. And now, after some fits and starts, we would like to introduce the new site, DoubleEnders.com.
If you have a moment, please check out the site, register for an account, and add your or a friend's canoe stern boat. And please give us any feedback you have on the design and functionality of DoubleEnders.com. You can email me with your comments or add a comment to this post.
Thanks for your help!