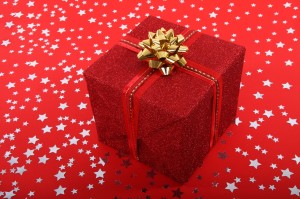 It's that time of the year again! Return to Seasons has another list to help you pick the perfect gift for the sailors you love! Happy holidays!
1. Sailing Watch – this waterproof watch has wonderful features for your sailor including a countdown timer with beep signal, repeat and count-up, chronograph, stopwatch, dual time, alarm, and calendar.

2. Sailing Gloves – protect your hands from the elements and get a better grip on that control line!
3. Turkish Towels – the ultimate towel for cruisers and liveaboard sailors. These quick drying towels can also serve as blankets or a stylish sarong.
4. Portable Fish Finder / Depth Sounder – Detect and display water depth, approximate fish location, short & tall weeds, sand, and rocks on seabed. Can be used at the dock, on a boat, or for ice fishing.
5. Solar Phone Charger with Window Cling – Charge your phone at the dock, on the boat, or in the air! This charger has a 4-in-1 charging cable that will work with iphone, ipad, and android devices.
6. 2-Pack Yeti Rambler Tumblers – The perfect gift for a sailing couple. This tumbler keeps cold drinks cold and hot drinks hot. Seriously, this is the best insulated tumbler ever made.
7. Stormproofing Your Boat, Gear, and Crew – A must read for all serious sailors. These tips and suggestions could save your life and your boat!
8. Singlehanded Sailing – Meet any solo challenge with this great book! Tips for managing power consumption, gybing, dealing with heavy weather, and finding time to sleep!
9. Polarized Wayfarer-style Sunglasses – Polarized glasses are a must for sailors, anglers, and anyone working or playing on the water! This pair won't break your pocketbook!
10. Hose Removal Tools – Not a sexy sounding gift, but oh-so-helpful! These picks are used to remove hoses, moldings, clips, clamps, seals, O-rings, cotter pins, gaskets etc. Every boat owner should have a set of these life-savers!
11. Portable Washing Machine – For convenient washing, no matter where you are anchored! Non-electric, hand-crank unit washes a 5-lb. load in just a couple of minutes.
12. Coleman Roadtrip Beach Shade – Enjoy the beach with this perfect sunshade that doubles as a privacy changing room! SPF 50+ sun protection provides a nice respite from the hot sun – and the perfect reading room!